How to Find and Use Templates in CapCut 2023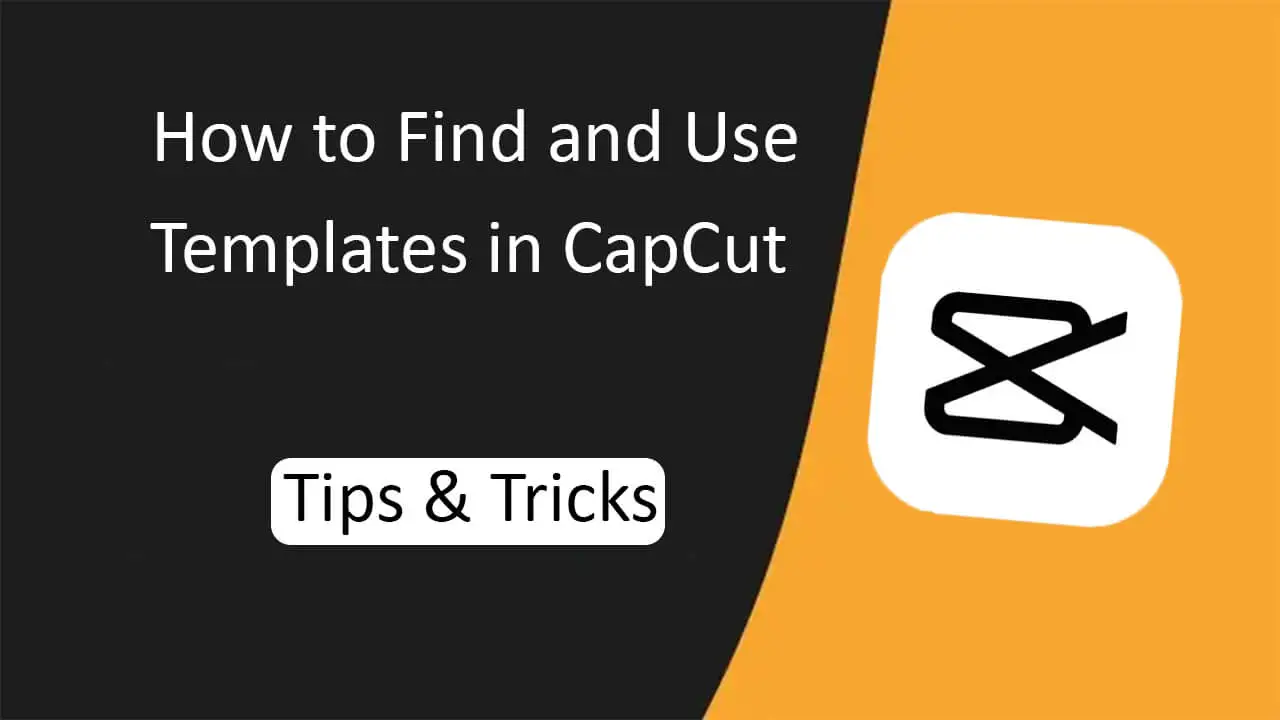 In the dynamic realm of mobile video editing, CapCut emerges as a frontrunner, offering a suite of features that cater to both novices and seasoned videographers. One of the app's most notable attributes is its vast collection of templates, designed to streamline the video creation process and elevate the end product. These templates, ranging from rhythmic montages to thematic vlogs, serve as a starting point, enabling users to produce content that resonates with their vision.
Whether you're aiming to capture life's fleeting moments or craft a compelling narrative, understanding how to find and use templates in CapCut can significantly enhance your editing prowess. This guide delves deep into the intricacies of navigating and harnessing the potential of the Trending CapCut Templates feature, ensuring that every video you create stands out in the digital crowd.
How to Find and Use Templates in CapCut
Setting the Stage: Installing CapCut
Preparing Your Device for CapCut: Before diving into the world of video editing, the first step is to get the CapCut application on your smartphone or tablet.
Finding CapCut: Go to your mobile device's dedicated app store – this could either be the Apple App Store for iOS users or the Google Play Store for Android users.
Downloading the App: In the search bar, type "CapCut". Once the app appears in the search results, tap on the 'download' or 'install' button. The best part? CapCut is free, so you don't have to fret about any initial purchase costs.
Getting Acquainted: After the app is successfully installed, click on its icon. This will launch the application, presenting you with its user-friendly interface, ready for exploration.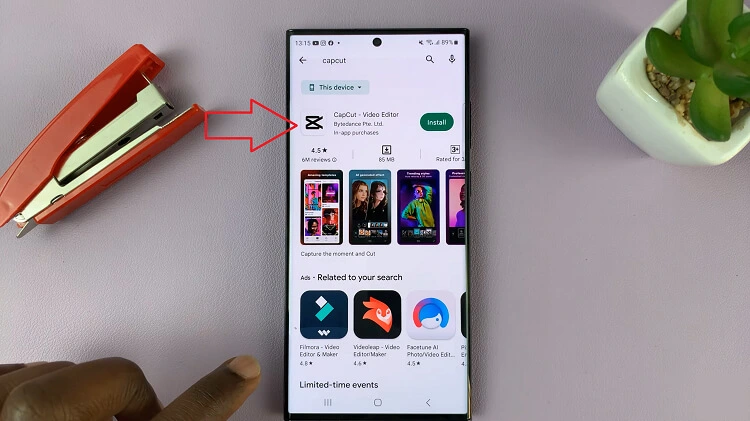 Embarking on Your Editing Journey
Kick starting Your Project: As soon as you open CapCut, a '+' symbol, prominently displayed, beckons. This symbol is your passport to initiating a new video project.
Accessing Your Media: Tapping on the '+' will guide you to your device's media library. Here, you can select the video clips or photographs you wish to edit or enhance.
Navigating the Workspace: Post selection, you'll find yourself in the main editing hub of CapCut. The bottom panel houses multiple editing tools, with 'Templates' being one of them—your first step towards a professionally edited video. You can also Read Alight Motion Effects
Delving into the World of Templates
Exploring the Template Universe: CapCut's expansive template library is a treasure trove for video editors, offering options for various themes and styles.
Trending: This category presents the most popular and widely used templates, perfect for those who wish to keep their content current and relatable.
Themes: These are dedicated templates that revolve around specific occasions or narratives. Be it festive holidays, travel logs, or memorable anniversaries, there's something for every event.
Music Beats: For those who want their videos to pulsate with energy, these templates are synchronized with music beats, adding a rhythmic dimension to the content.
Vlogs: Vloggers can rejoice with templates specifically designed to cater to vlogging content, ensuring the video retains a personal touch.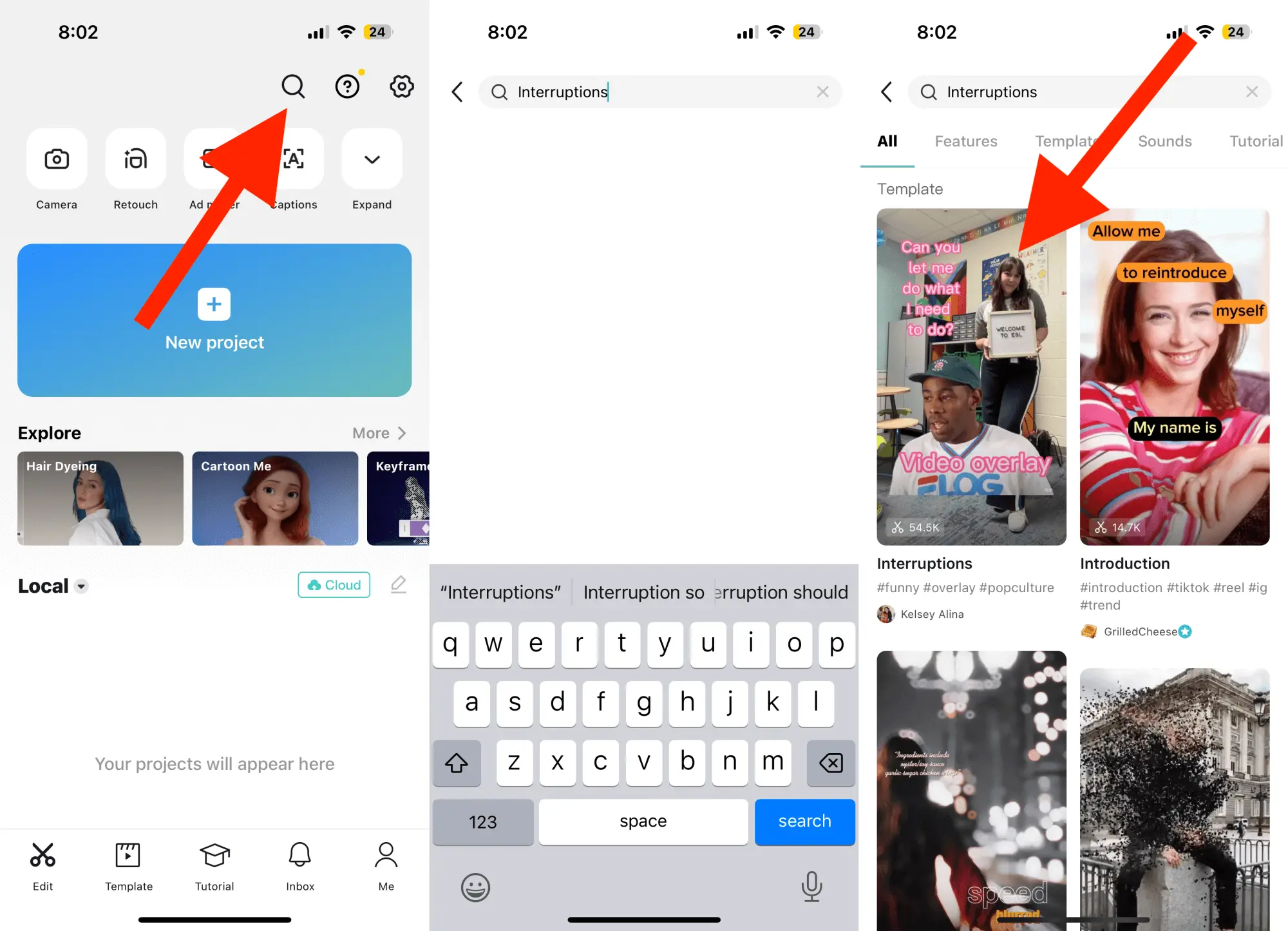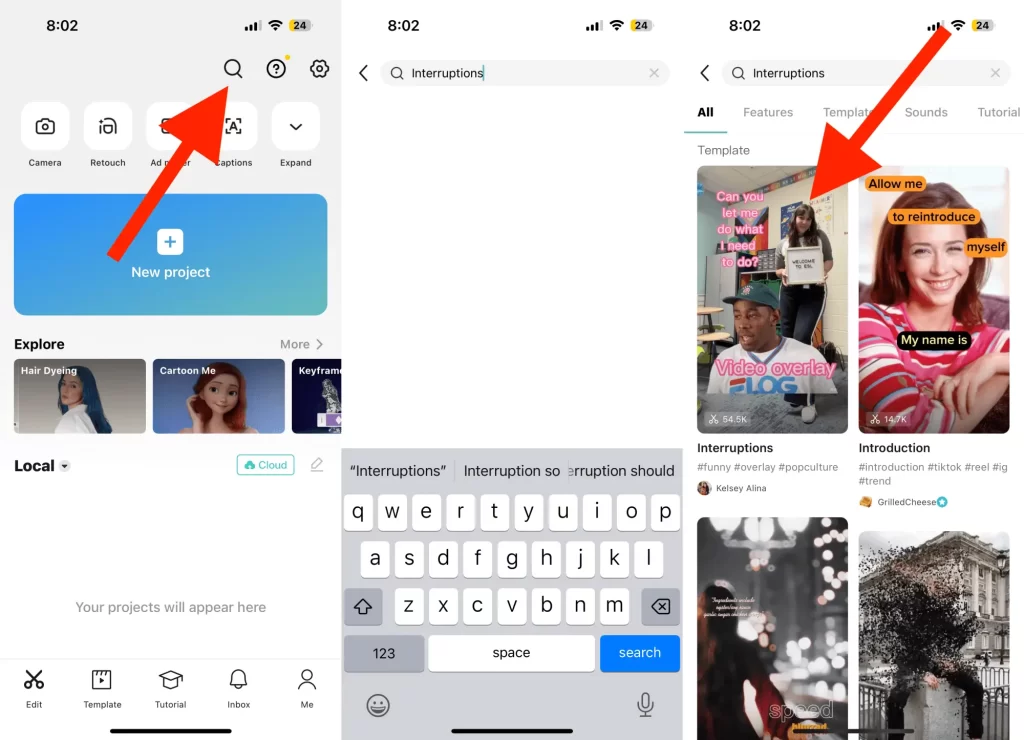 Trying Before Applying
Previewing Your Choices: Stumbled upon a template that resonates with your vision? Give it a tap. This action allows you a sneak peek into how your chosen media would look post-application.
Committing to a Template: If the preview aligns with your expectations, the 'Apply' button, typically located at the bottom right, will confirm your template choice.
Adding Your Unique Spin
Personalizing Your Video: While templates offer a structured design, there's ample room for customization in CapCut.
Text: You have the freedom to replace pre-set text with your own words, making the content more engaging and personalized.
Music: Not every template's default music might resonate with your content's theme. But worry not! You can easily swap it with a track of your choice or even tweak its volume for the desired effect.
Transitions & Speed: The flow between video clips and the speed at which they play can be adjusted, giving you full control over the viewing experience.
The Grand Finale: Exporting Your Masterpiece
Showcasing Your Craft: Once every element of your video is in place and you've ensured everything looks just right, it's time to wrap up.
Exporting the Video: The 'Export' button, generally found at the top right corner, is your final step. Clicking on it will present options regarding video quality and frame rate.
Sharing Your Creation: After the export is complete, you can either save the video to your device for future use or share it directly through CapCut to your desired platform, ready to gather accolades.
Conclusion
In the vast landscape of mobile video editing, CapCut stands tall, offering tools and features that resonate with both beginners and seasoned creators. Among its myriad offerings, the app's extensive template collection is a game-changer, simplifying the video creation journey.
Just as a "Date Calculator" aids in precise time management and planning, these templates in CapCut serve as a foundation, ensuring users craft content that mirrors their unique narrative and style. Whether you're documenting a timeline of cherished memories or building a captivating storyline, mastering the art of selecting and customizing these templates can be as crucial as using a Date Calculator for perfect timing in your projects. This guide aims to illuminate the nuances of maximizing the benefits of CapCut's template arsenal, setting the stage for standout digital content